Seven-Course Dinner: $125 per seat

WEDNESDAY & THURSDAY 7PM | FRIDAY & SATURDAY 6PM & 8:30PM
No substitutions. Contains gluten & dairy.
Valentine's Day: $150 per person
Includes champagne and chocolate covered strawberries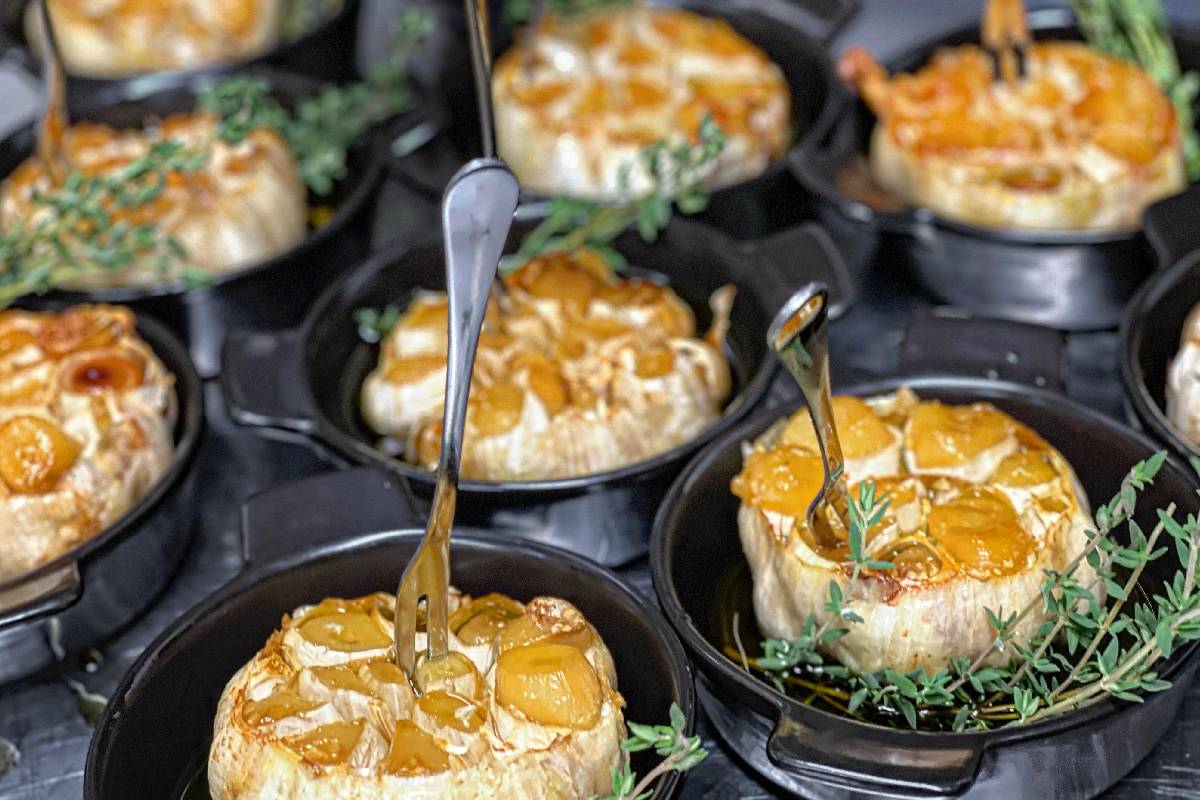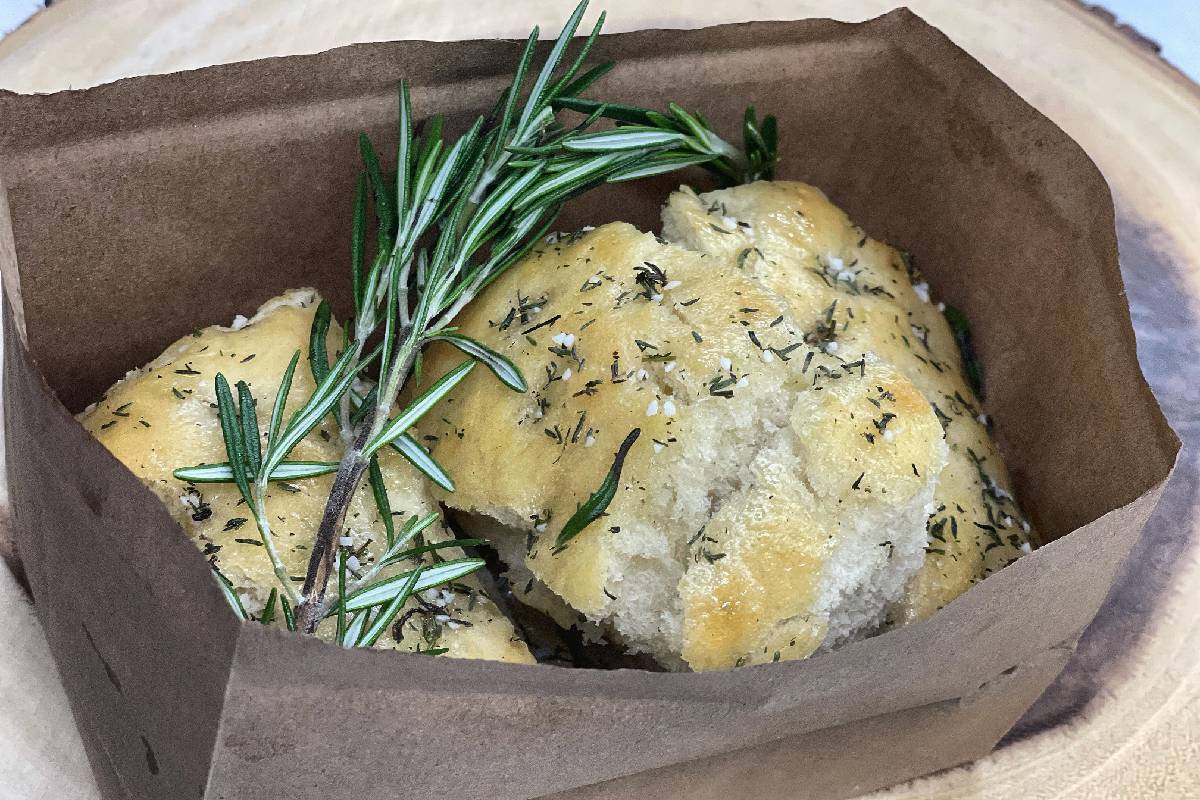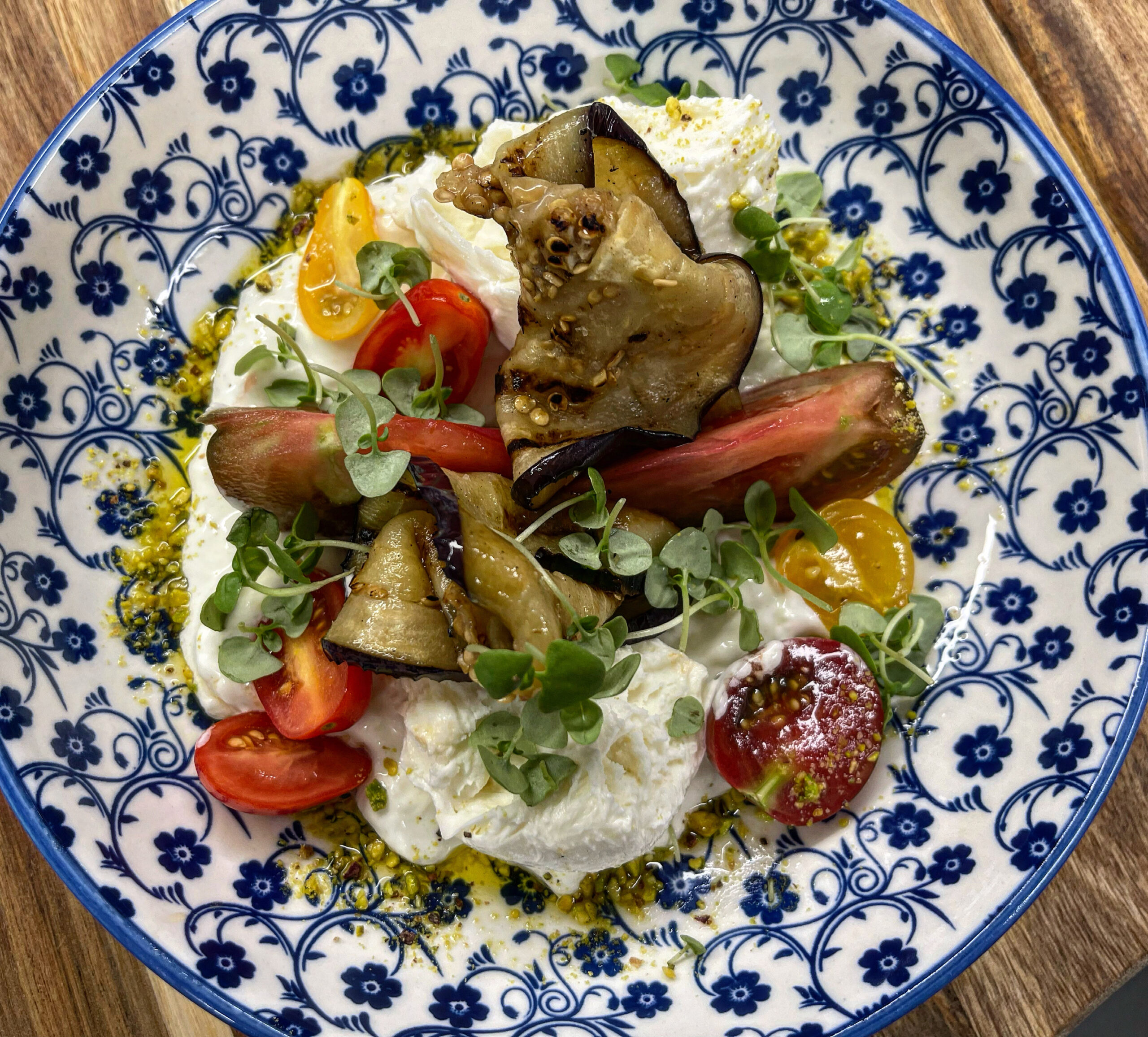 Stracciatella, fresh mozzarella, crushed pistachio, roasted heirloom cherry tomatoes, grilled eggplant, purple & green basil
GF, V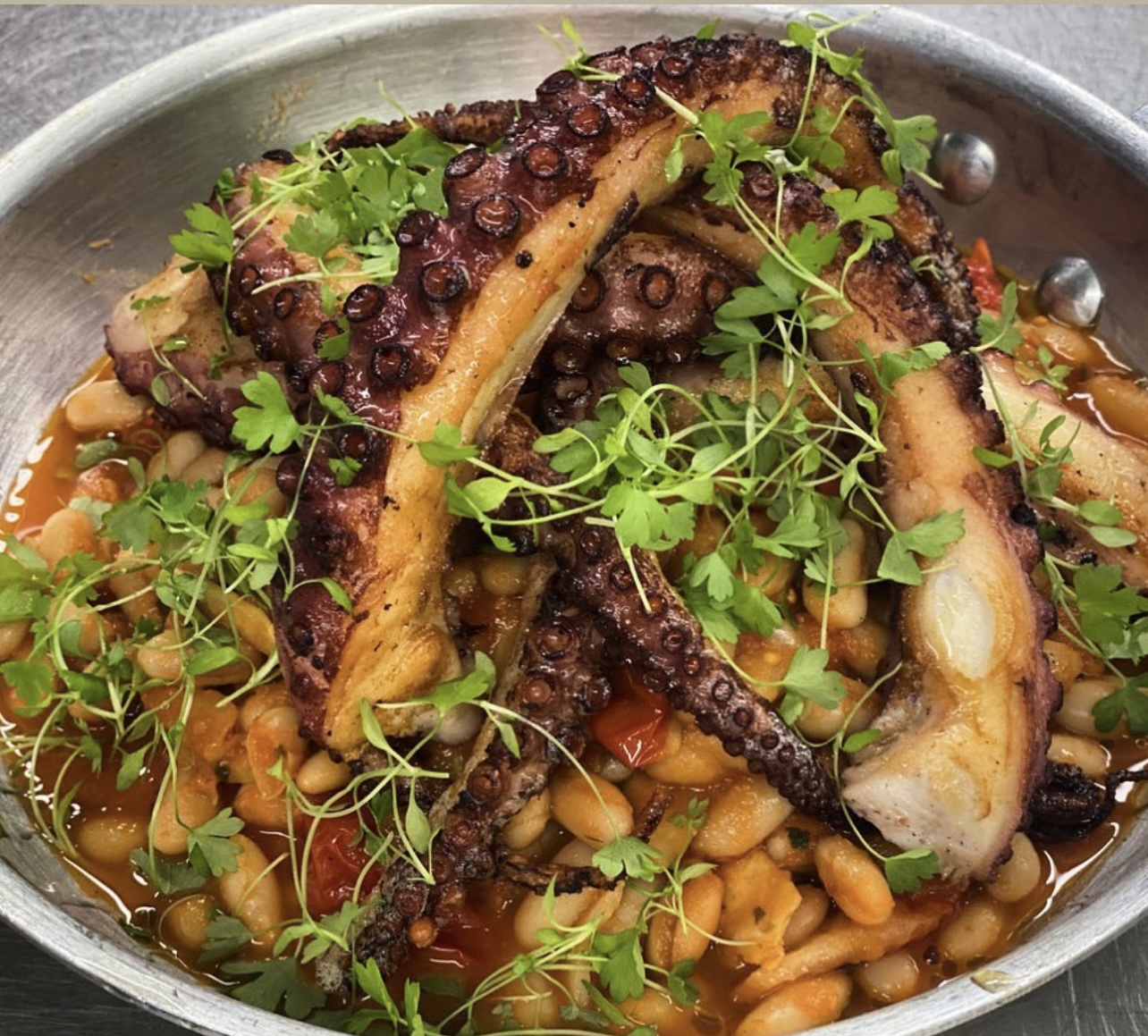 Grilled octopus, cannelloni beans, fingerling potatoes, fennel, stewed cherry tomatoes, micro herbs, smoked olive oil
GF, Vegetarians can omit octopus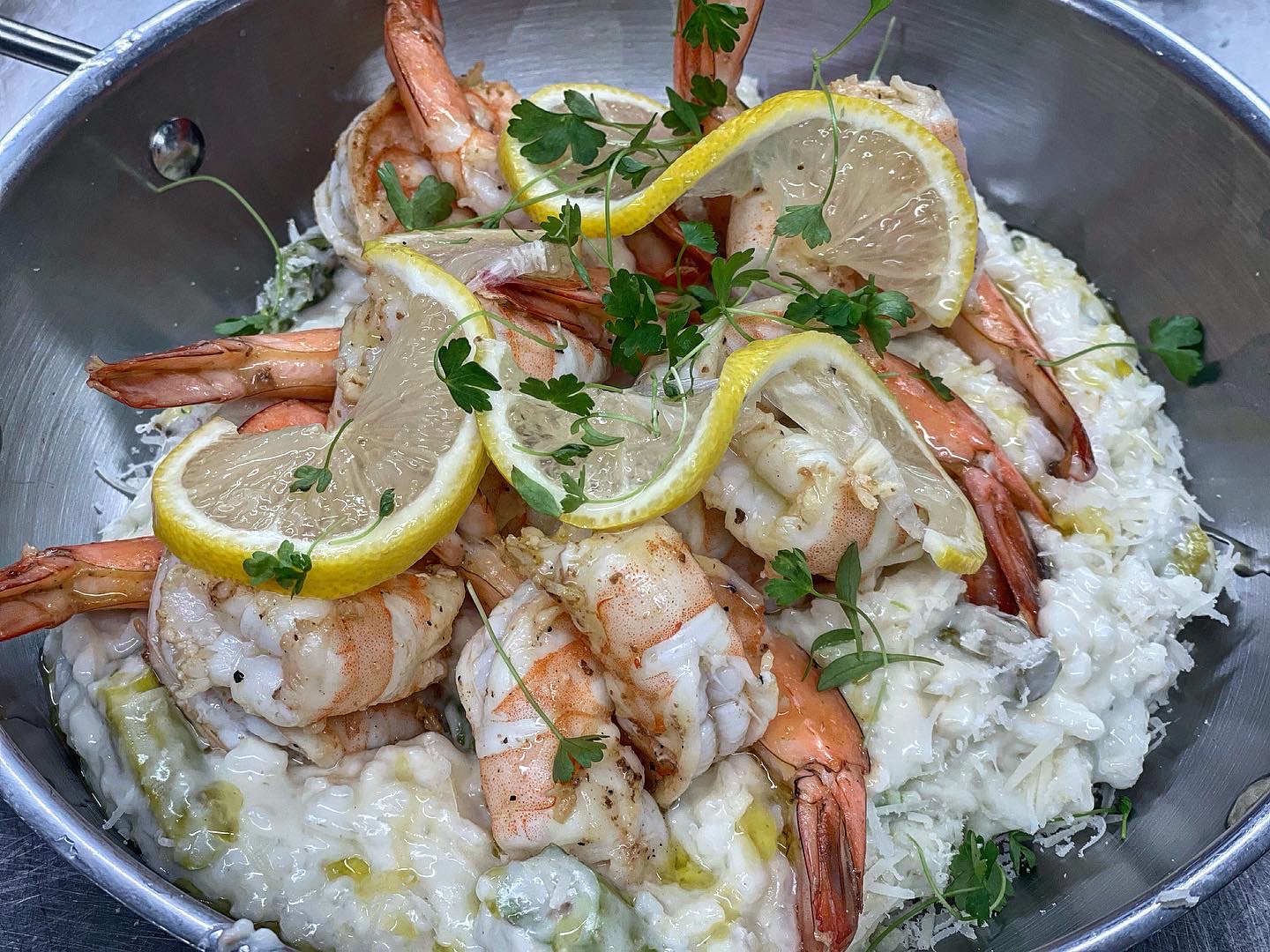 Large shrimp, parmesan risotto, limoncello-white wine/butter sauce, crispy capers, micro celery
GF, Vegetarians can omit shrimp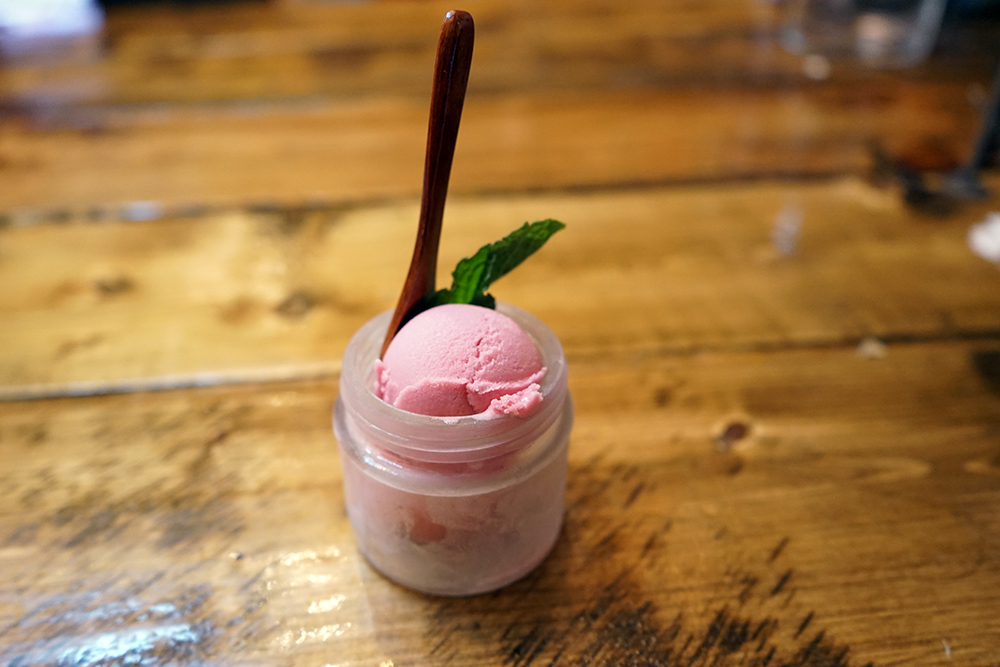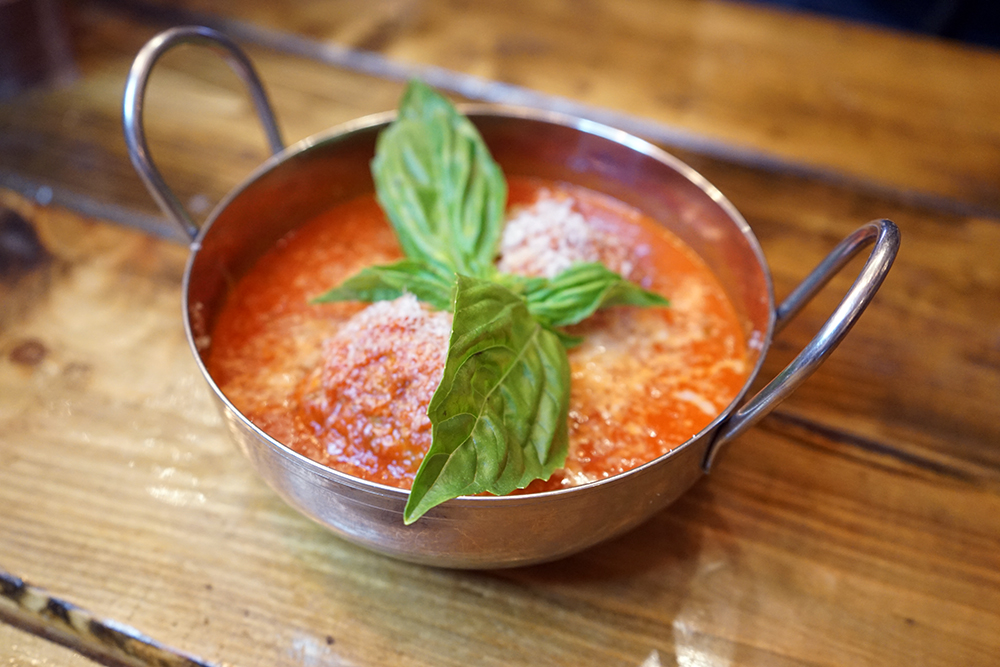 Beef, pork and veal meatball, San Marzano marinara, shaved grana padano, whole basil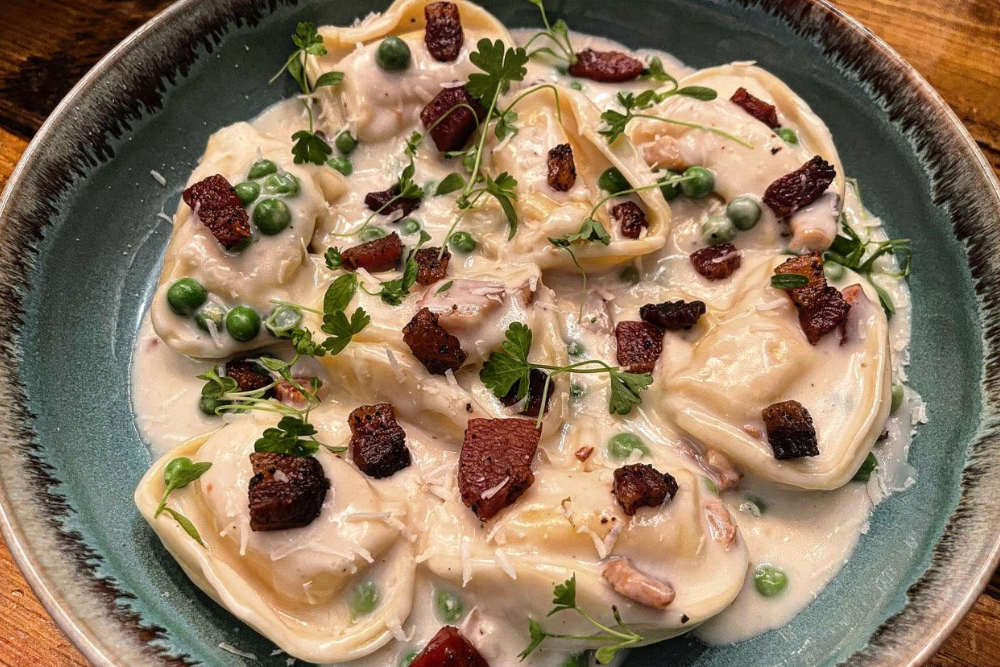 Homemade four-cheese tortellini, fresh peas, guanciale, parmesan crema
Vegetarians can omit guanciale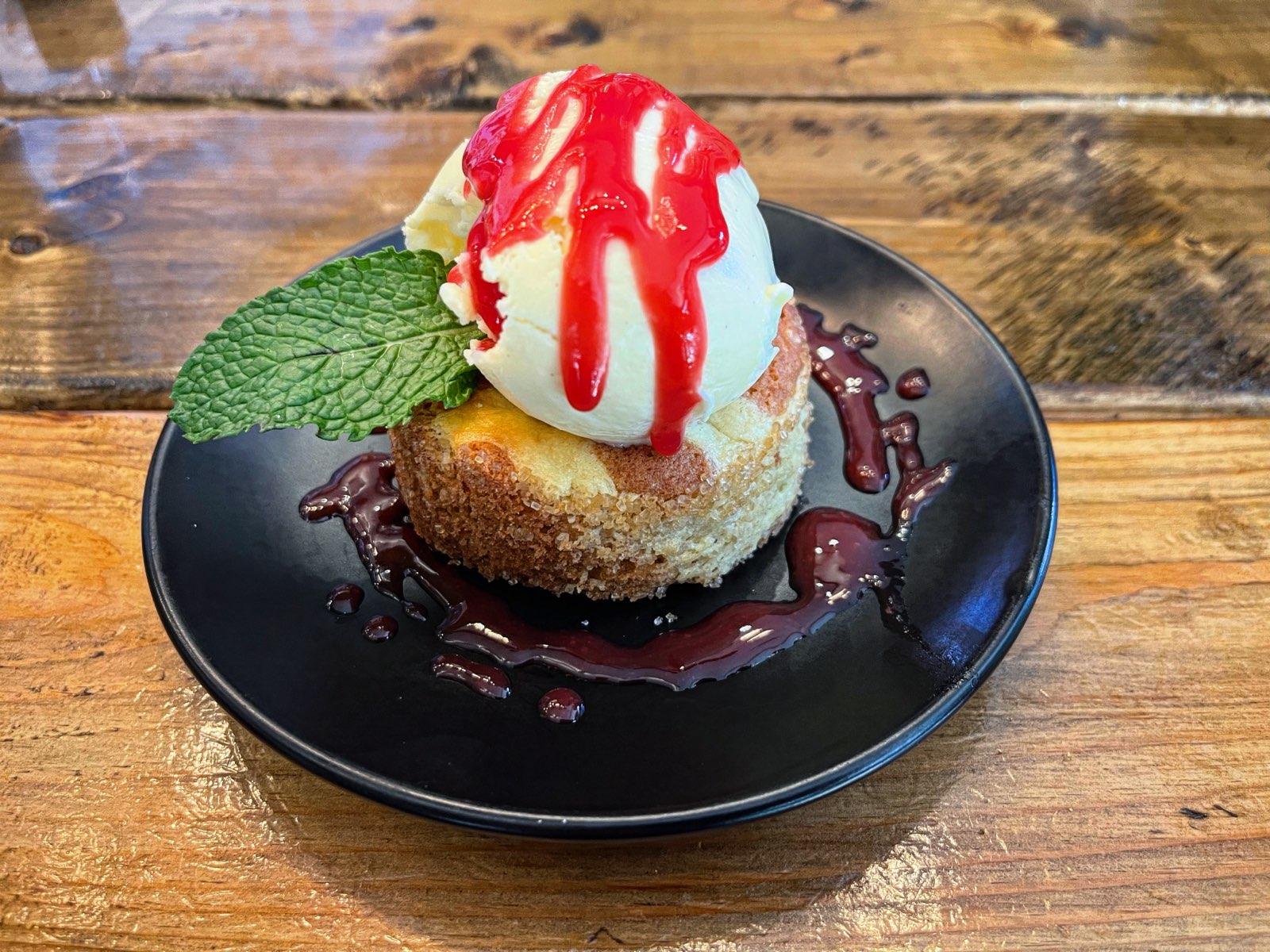 Warm butter cake, fresh raspberry coulis, homemade vanilla gelato
Sunday Supper: $95 per seat
SUNDAYS 3PM + 5:30PM
No substitutions. Contains gluten & dairy.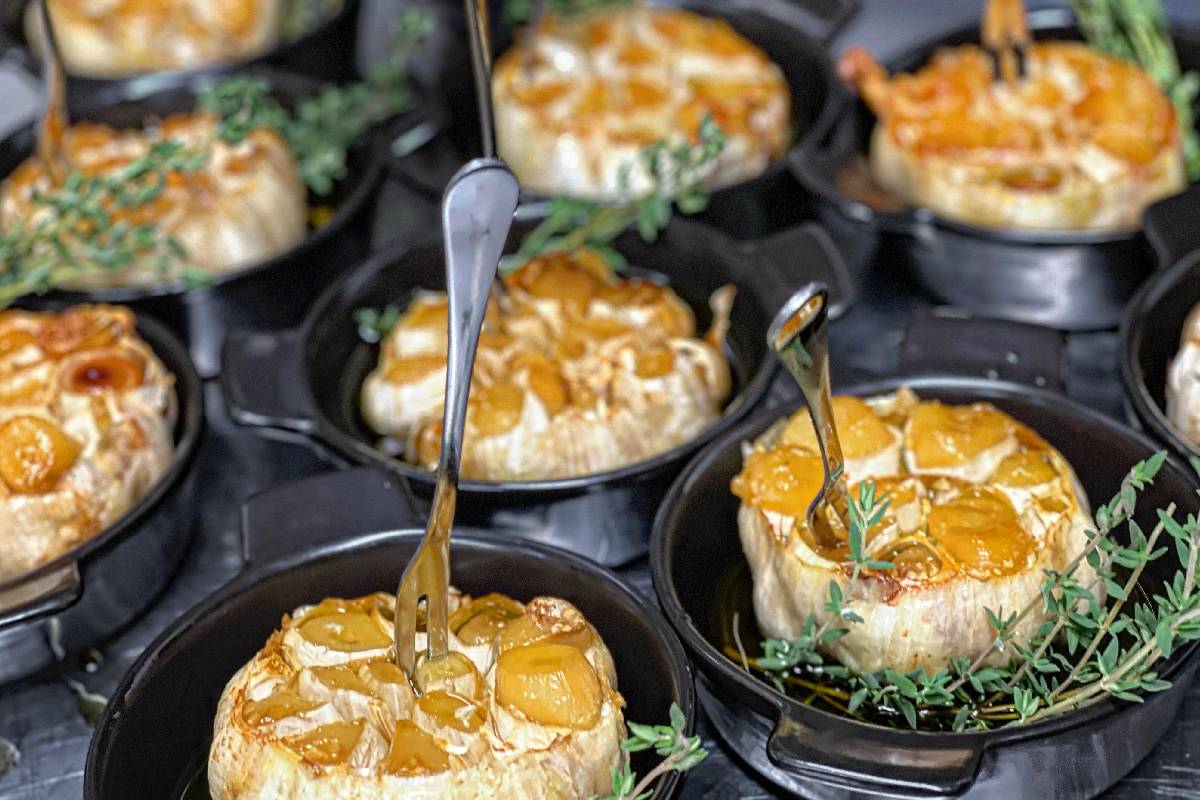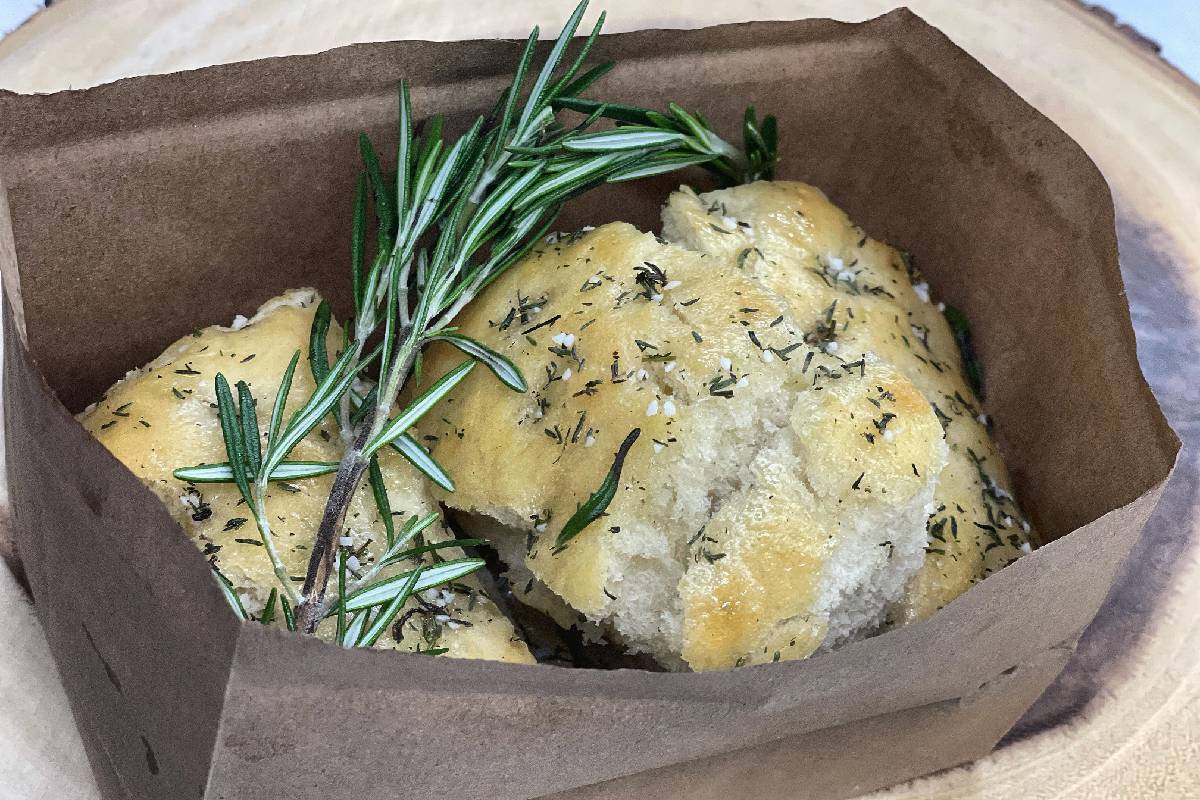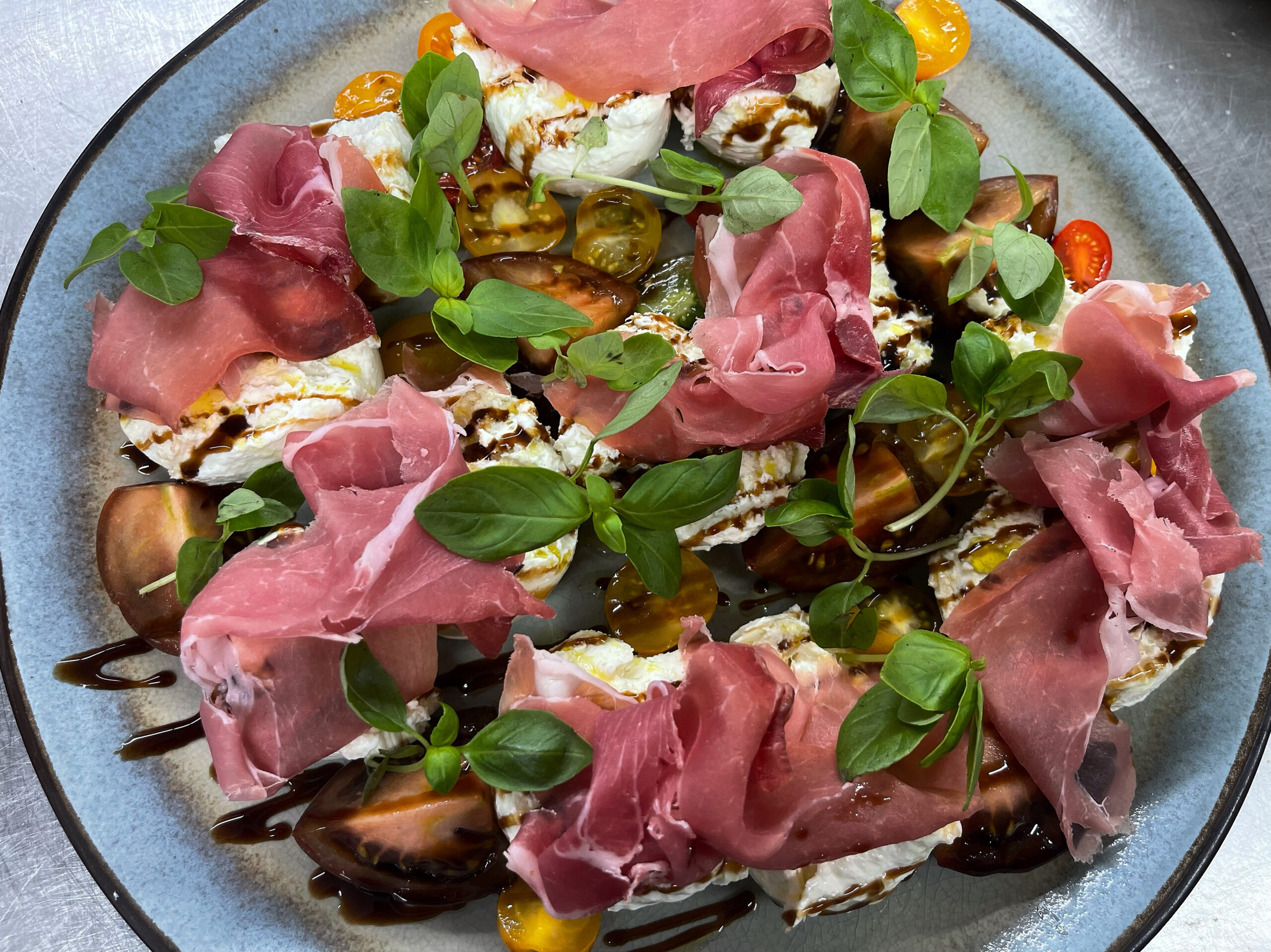 Fresh mozzarella, Prosciutto di Parma, heirloom cherry tomatoes, olive oil, balsamic drizzle, micro basil
GF, Vegetarians can omit prosciutto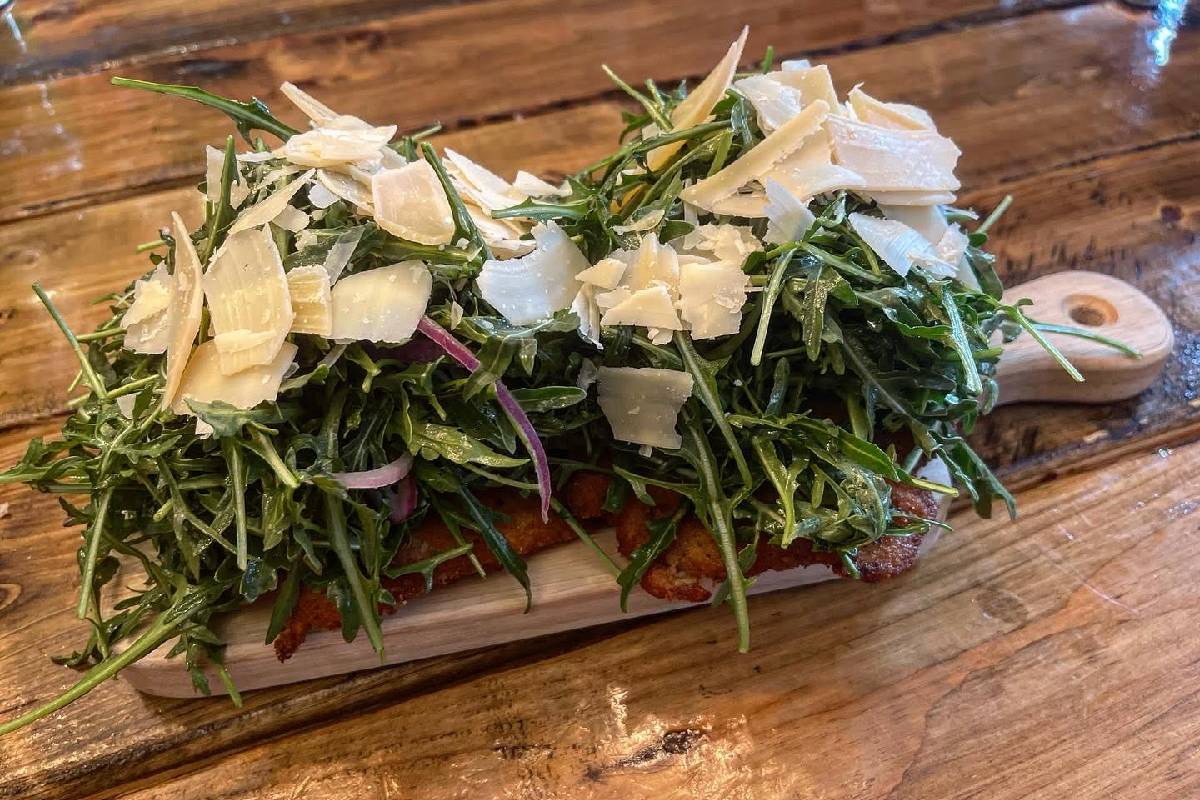 Chicken cutlet, arugula, red onion, sunflower seeds, shaved parmesan, lemon-honey vinaigrette
Vegetarians can omit chicken cutlet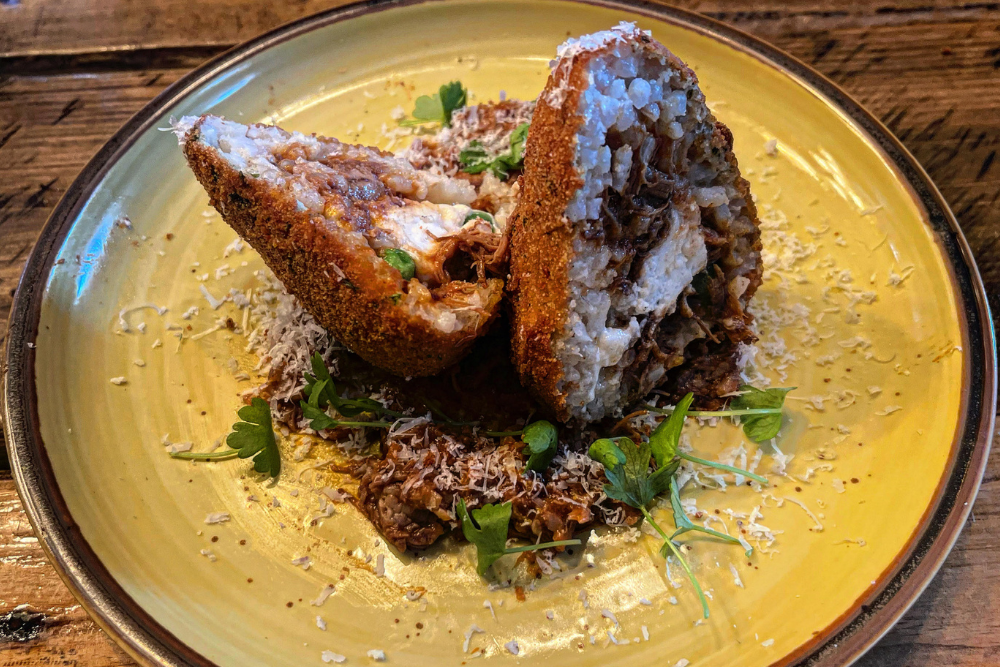 Short rib bolognese, Arborio rice, mozzarella, peas, grated parmesan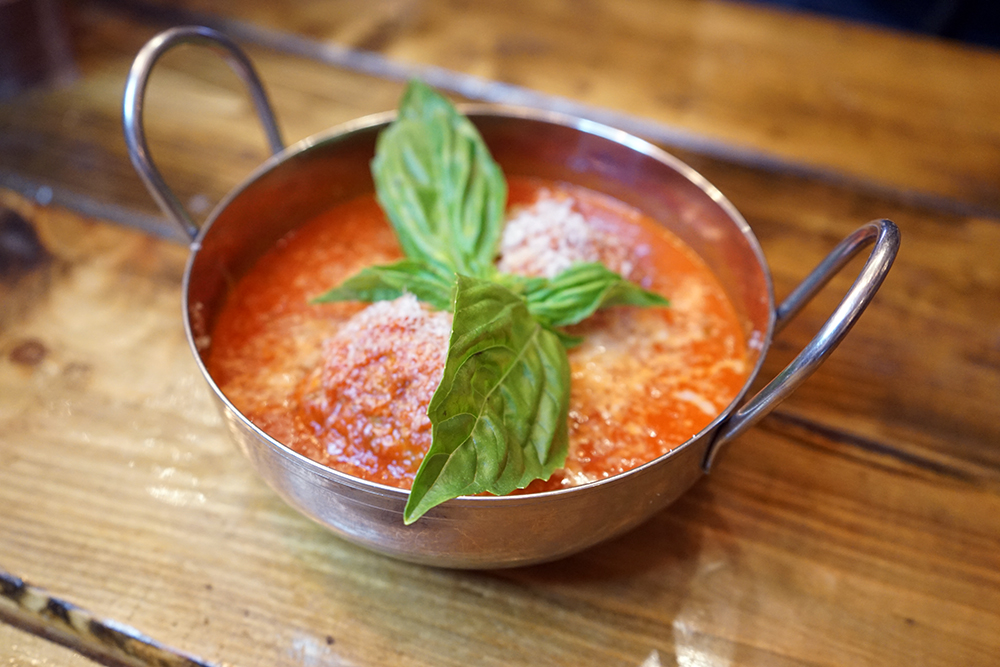 Beef, pork and veal meatball, grana padano, house ricotta, whole basil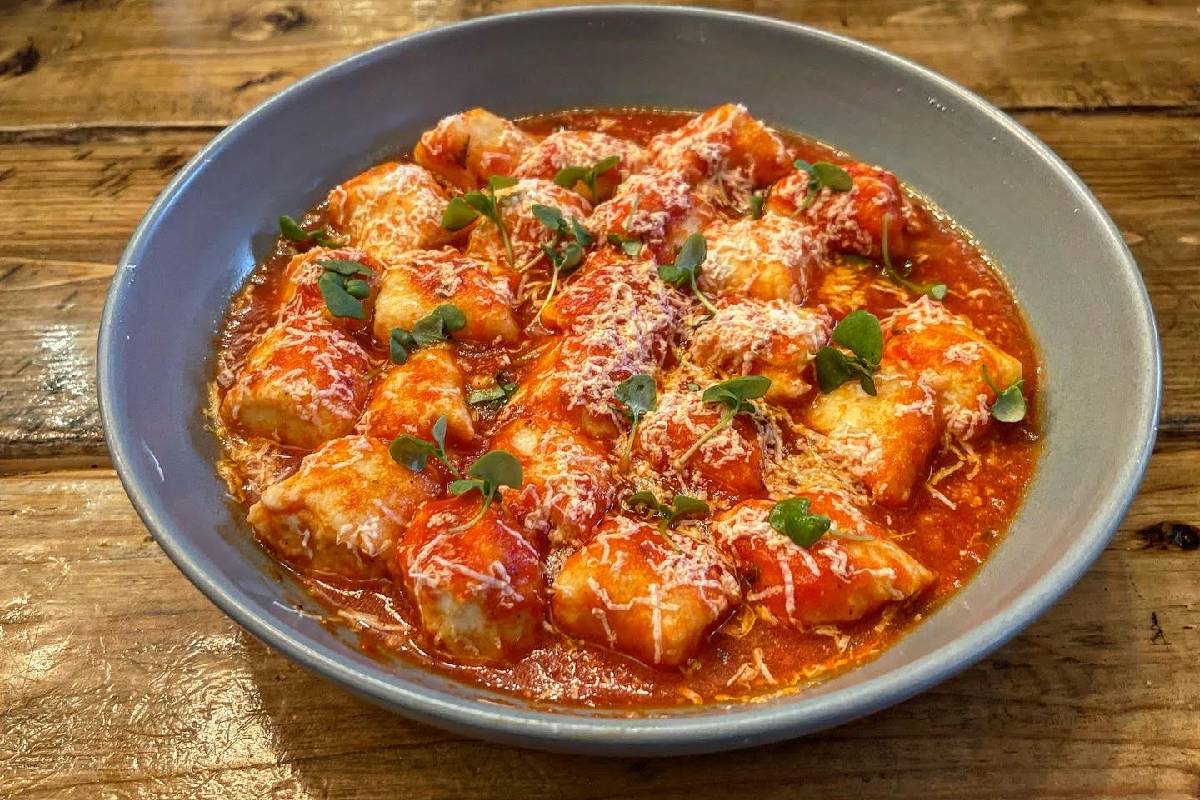 Hand-rolled ricotta pillows, parmesan, San Marzano marinara, shaved ricotta salata, micro basil
V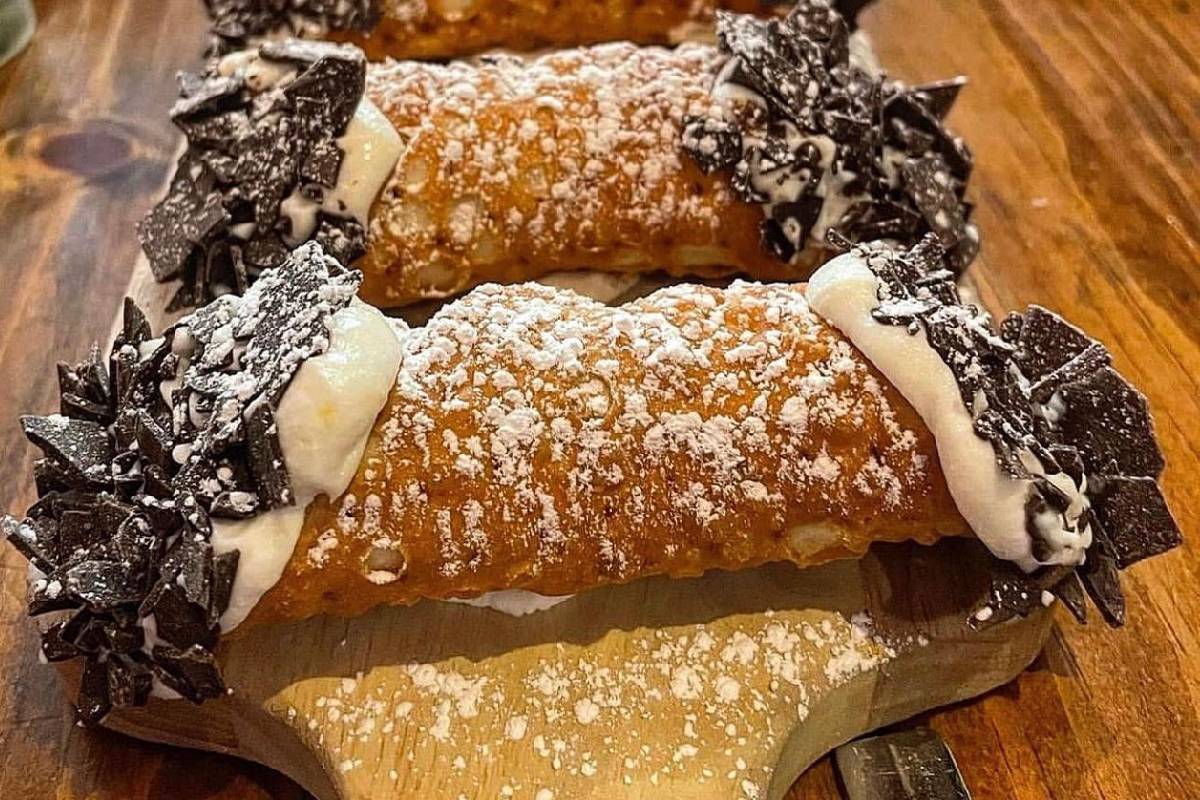 Citrus-ricotta filled cannoli shells, shaved milk chocolate, powdered sugar